Paratha Recipes- Sweet Paratha Of Potato
https://chhayaonline.com/2018/02/07/shahi-paratha-of-potato-indian/
Sometimes we want to eat sweet food from home. Yesterday my younger son told Aai please make "Halwa of Potato " and I made it . But he didn't eat it, so it  remain as it is, then, I kept it in the fridge running to work. Today I saw there is a Halwa of potato no one is eating now, so what to do with it? so I decided to make paratha from it. Then, it becomes very smooth, highly tested. It can easily mix with any food while eating.
Now I am searching for it that How to make  Shahi Parathe? Now I understand I have to knead wheat flour smoothly So I started to collect some ingredients.
Time for sweet potato Halwa  30 min
prep cook total
15          30     45 min
Author's name Pranita deshpande
  Cuisine  India 
food type  Sweet paratha 
Keyword   Shahi sweet paratha- Recipe Indian                         
INGREDIENTS FOR POTATO HALWA
Potato  2 to 3 middle size
sugar  50 gm
ghee  50 ml
cardamom powder  1 teas
almonds 4 to 5
cashew nut powder 2 tbsp
INGREDIENTS  FOR PARATHA
Wheat flour 1/2 kg
salt  1 pinch
ghee  10 ml
paste of rice flour 10 gm 
PROCEDURE   FOR POTATO HALWA: Wash the potatoes clean.
:  Keep it in the cooker to boil.
: After boiling remove its peel
: Now smash it completely
: Add almond powder, cashew nut powder,                                                                               cardamom powder  and mix it properly.
:Keep the pan on the gas pour oil in it , add   mixed potatoes and sugar in it and stir it                                                                                          continuously to make a good dough.
How to make parathas? 
: Take given an amount of wheat flour in the thali add a pinch of salt in it, now add enough water in it , knead it properly to make its nice dough by applying oil on it.
Now make the potatoes mixture properly to add in the dough of wheat flour.
Add a small amount of dough in it and roll it roundly.
Make its Shahi paratha. Shake it slowly so that it could become smooth.
Serve it with ghee.
Shahi sweet paratha – Recipe Indian
Dates paratha -chhaya's kitchen
Jaggary Paratha _ Navratri special
Sea same Paratha _ Makarsankranti Bhojan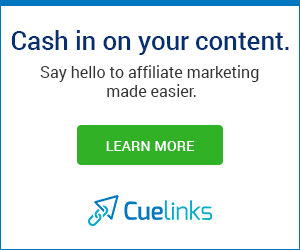 click here to get all online stores, offers, deals at one place, join this links to get 25% commission.
If you have read this post, like it, give ratings, share it , give comment buy the product with above cue links.
https://www.Instagram.com/deshpandepranita