https://in-mo.site/?ref=hrLe6YgQc Get here 50 $ for only joining, then after 100 visitors you will get 50 $ These Points With You Before Doing Yoga? – Health
Today a lot of people become health conscious so they are learning and doing Yoga, doing exercise, going to walking every day, running for good health , doing some physical work for better health. Every, thing is better for our good health but, of them doing Yoga is very useful but must have the knowledge to make it perfect.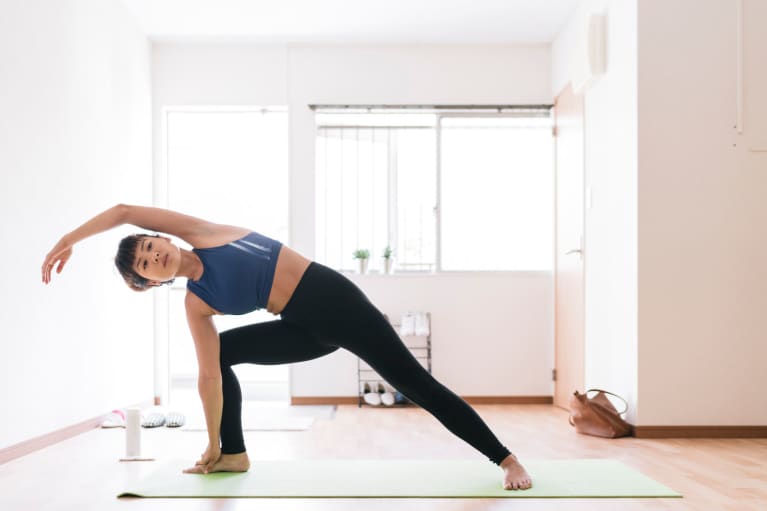 Today so many people watching Yoga on the TV and doing same action in front of T V or PC but, it is very danger. As Yoga is not the easy exercise it has to be keep concentration to our breath along with moving our organs. We must have to be warm up before doing it. As which type of Yoga you are doing for that your body must have to be ready.
health issues
So many people have the habit to do as it is without taking any knowledge. But, if you have done it more without keeping attention to ability of your body it can harm to your body.
body obstacles
While doing Yoga we must have to know that, how much I can stress my body? Is this Yoga is fit for my body? So many have a lot of side effects while doing wrong type of Yoga.
AtoZCHHALENGE2019
So keep these points before doing Yoga.
1] Give the exercise to your hand and wrist. Legs and feet.
2] Make contractions and relaxation of your wrist.
3] Stand up straight and after some time remove your one feet round.
4] Knees, waist, shoulder move in suitable direction and make them free.
5] Inhale long and slowly leave it out. So that your heart can work freely.
Yoga for Beginners: 10 Basic Poses …food.ndtv.com
6] Avoid any stress while inhaling or exhaling. Work with calm and stressful mind.
7] Give the exercise to your stomach. Avoid stretching more time muscles of stomach. It can create any type of harm to your body.
8] Do some breathing exercise before starting.
9] After doing all above exercise you will be fit to do Yoga.
10] It can be do how much your body need otherwise if front person or in the TV it is showing doing so many time .So I would have to do it is not working perfectly for your body. It can create some another problems.
11] Avoid to eat more before doing it. Or drinking water.
12] If you are more tired and have some health problems then avoid it for that period.
14] Keep fix time to do it as body organ are automatically gets stretched or will be response naturally.
15] It must have to do with fresh mind otherwise doing with pressure on mind produce so many problems.
CoastExerciseFitness
16] I think doing small task of homes with happy mind is also one type of Yoga in comparison to doing Yoga with full of pressure.
17] Running happily, walking with rhythm also produces good hormones in our body.
18] Singing, writing with full of concentration, reading, walking, running happily also a type of good meditation.
19] If Yoga become your passion then you can make it any where means while travelling in the bus, railway, or anywhere.
20 ] Yoga is  the best way of keeping your body safe and secure forever.  
21] Never think that we are in horrible situation and we must have to do it in any way. Be calm and cool.
Keyword : Attend these points before doing Yoga in Lock Down – Health

Thanks for reading my post follow me here
https://Instagram.com/deshpandepranita
https://Market hive.com/deshpandepranita