Hi, I am Nisha, the author and creator at Masalamojo. I am a digital marketer by profession and a food blogger and recipe creator by passion. I am big fan of simple and healthy flavors created with locally sourced food. The sight of fresh veggies and fruits delights me immensely. It creates different permutations and combinations in my brain. My mom is my inspiration and also my biggest critic. I love sharing passion and recipes with everyone on my food channel on Instagram – Masalamojo. You will find this page to be very colorful and full of my amateur creations, hope you love it.maharashtrian-hurada-recipes
Today, I am sharing one such super simple yet healthy and filling recipe with you. It features one of these raging superfoods today – Makhana or puffed Lotus Seeds or foxnuts. We Indians have always had Makhanas as a part of our diets. We consumed the maximum quantity during fasts since this is fruit based but it has now become a routine part of our lives because of its health benefits. It has high magnesium content and is really low of sodium/salt making it a very light and healthy snack.Sweet Corn Salad -Salad Recipe –
I have now replaced the regular bhel with this Makhana bhel for this reason. Trust me it just has everything thrown into one bowl to create this tasty snack. This will soon replace all your un-healthy and greasy teatime snacks. Hope you love it like me.For Foodies
PREPARATION TIME: 15 minutes
SERVINGS: 3-4
DIFFICULTY SCALE: Low
INGREDIENTS:
Makhana or Foxnuts – 1 cup
Onion – 1, small
Tomato – 1, medium
Green chilli – 1
Dried Cranberries – 3-4 tablespoons
Pumpkin seeds – 2 teaspoons
Flax seeds – 1 teaspoon
Lemon juice – 1-2 tablespoons
Coriander leaves – a few
Chaat masala – 1 tablespoon
Ghee – 1 tablespoon
Salt – to taste
UTENSILS/EQUIPMENT:
Non-stick pan
Mixing bowl
RECIPE: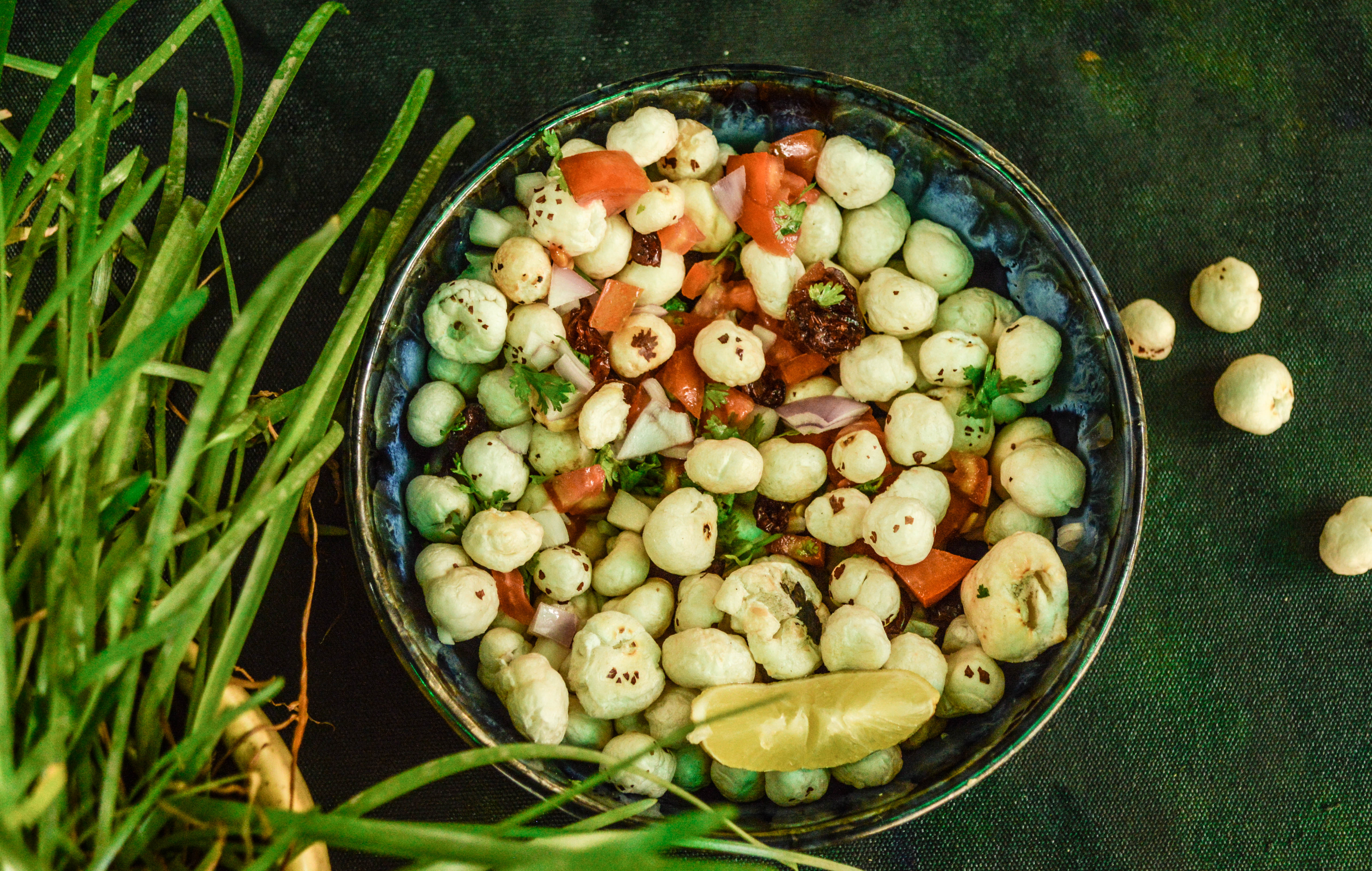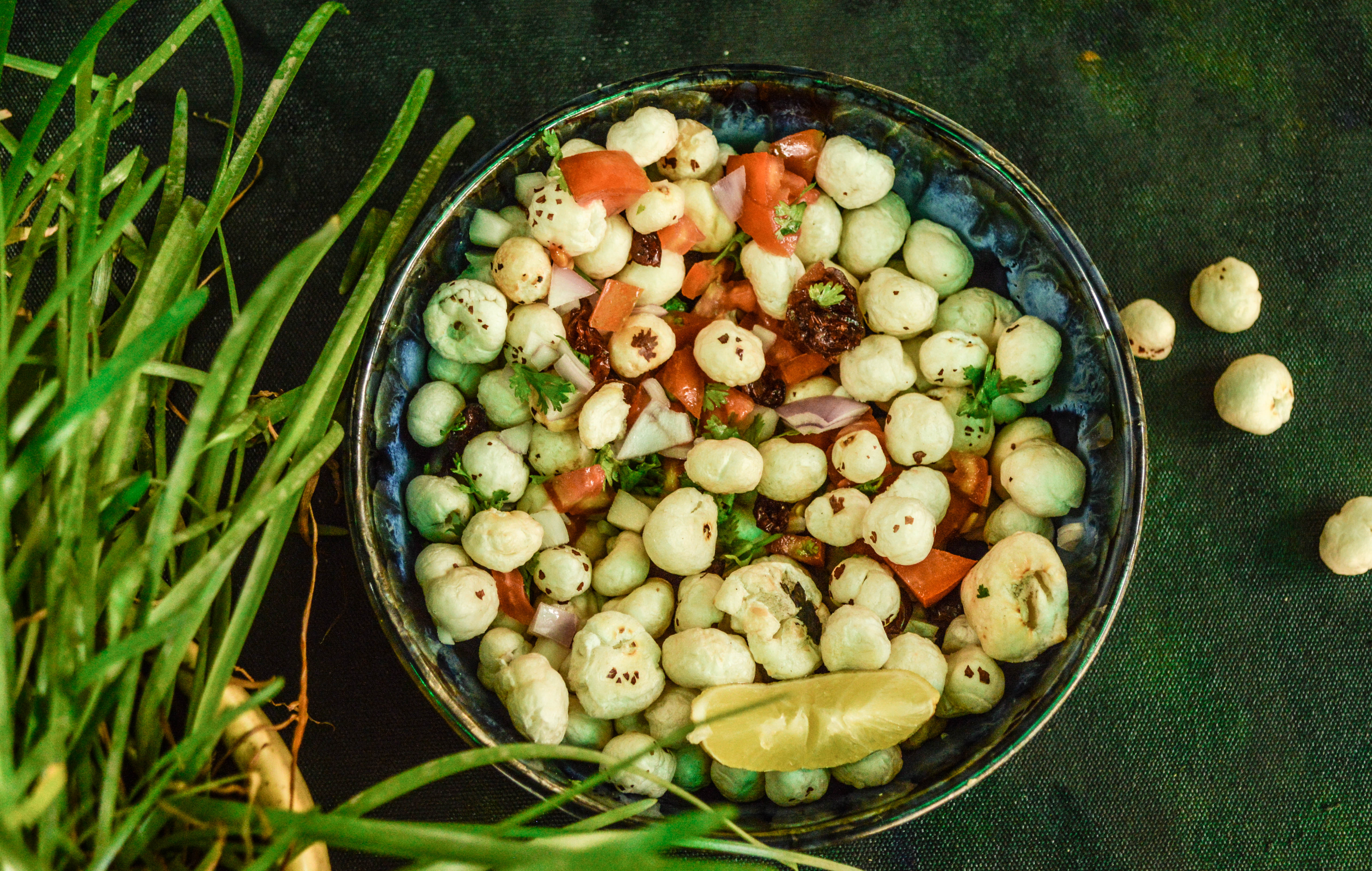 Take a non-stick pan and add some ghee to it. Once the ghee melts, add in the foxnuts/makhanas.
Let them roast on a low flame and constantly stir them. Let them get crispy. This would take about 3-4 minutes.
Take them off the heat and cool.
Use the same pan and dry roast some pumpkin and flax seeds in it. Remember to close the lid, otherwise flax seeds will fly everywhere.
In a mixing bowl, add finally diced onions, tomatoes, green chilli and coriander leaves.
Toss in the dried cranberries and pumpkin and flax seeds.
Add the roasted makhanas when you are ready to serve.
Add the lemon juice, chat masala and salt to the bowl.
Consume immediately otherwise the makhanas would get soggy.
Hope you enjoy this light and tasty snack. You can omit the onions, replace regular salt with fruit salt, and consume this during your fasts too.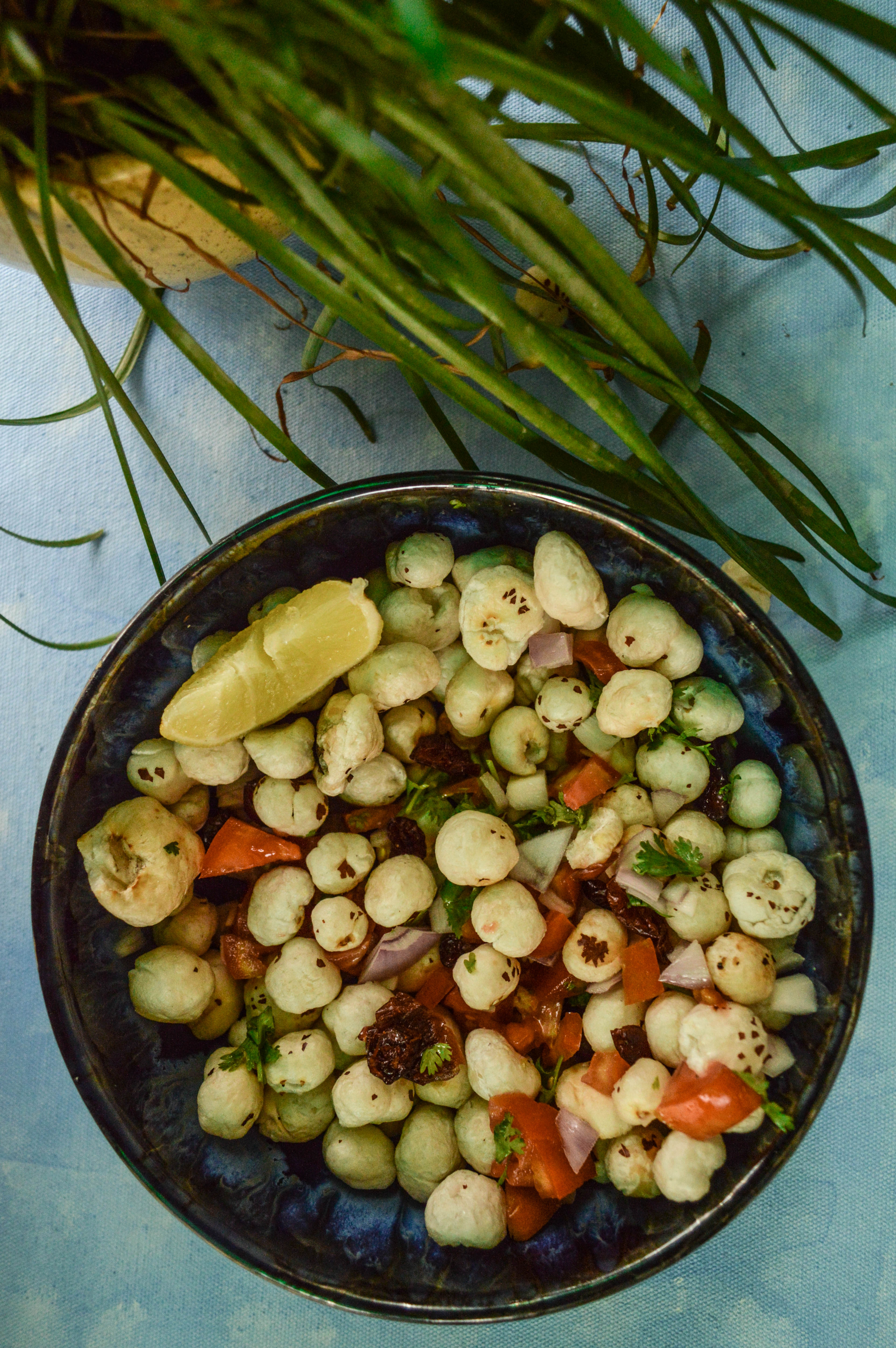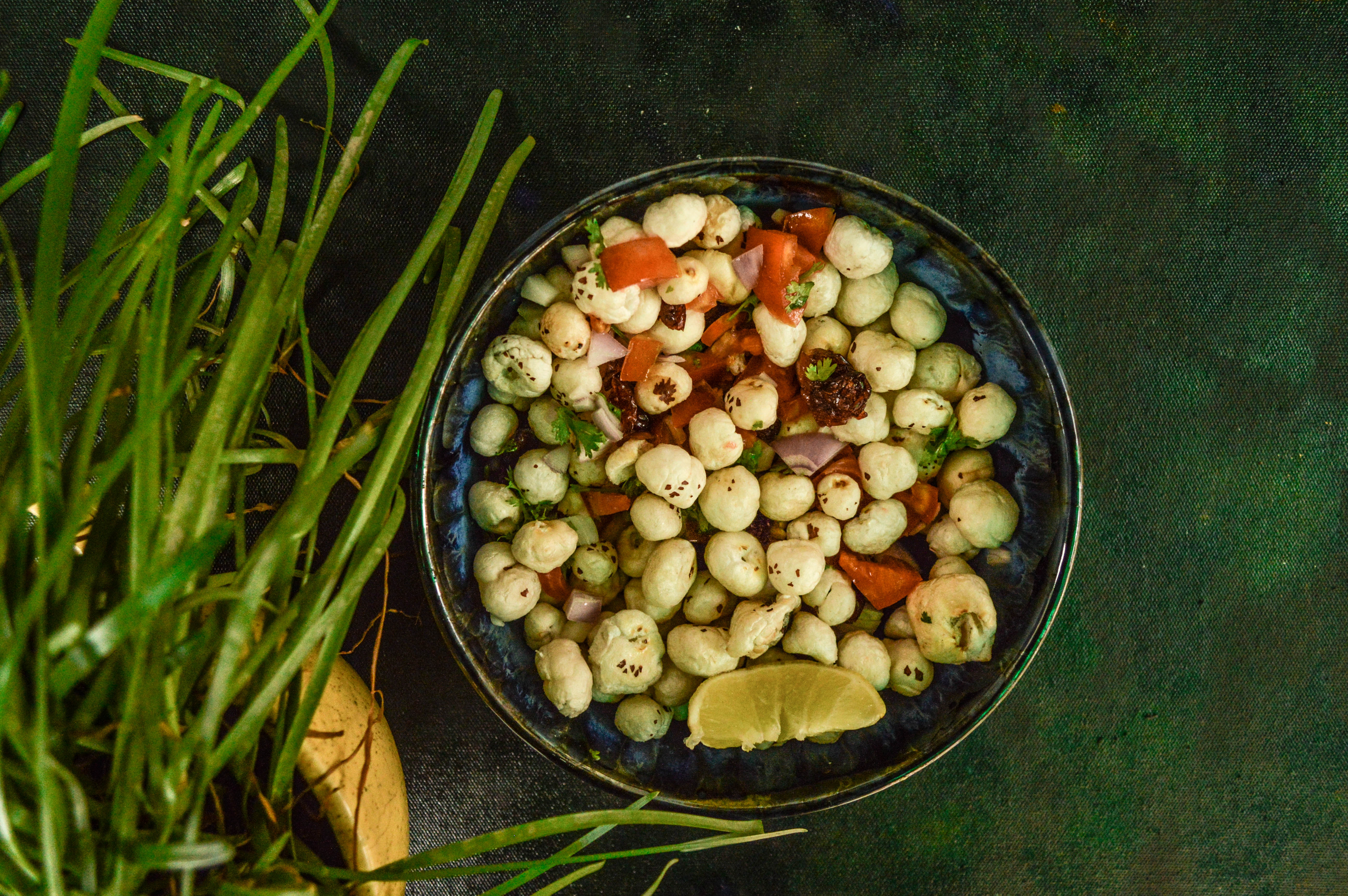 Thanks for reading my friend's post , If you have enjoyed it, please share it, give comment on it, give ratings and follow with us on